Hi Merry Christmas everyone, I hope you are having a great holiday! Today I want to share with you 3 Great Free Vst Au plugins you must have in a Home Studio on a Budget, the first two have been made by Vladislav Goncharov.
Limiter №6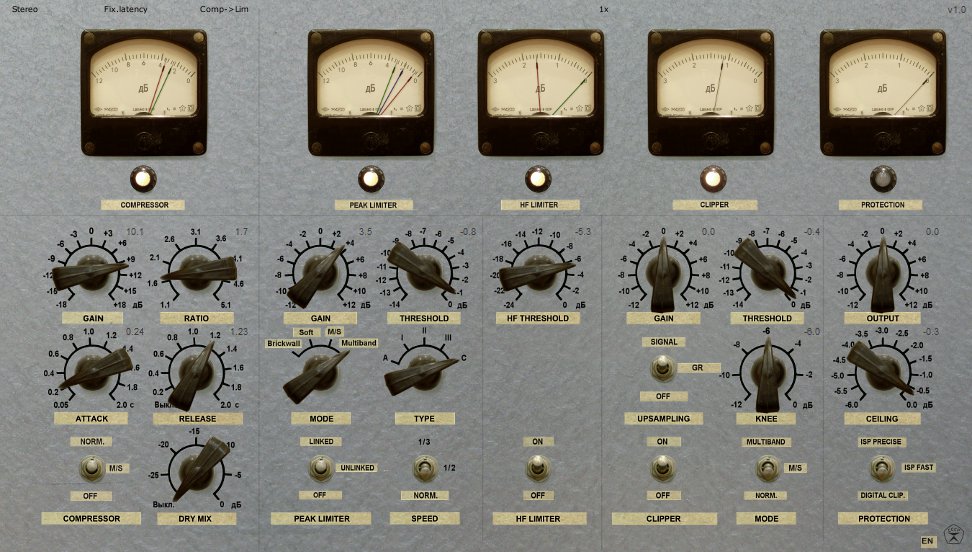 – 5 modules: RMS compressor, peak limiter, high-frequency limiter, clipper, true peak limiter
– high-quality signal processing to use for mastering purposes
– brickwall and soft limiting with different timing settings
– M/S and multiband modes
– optional 4x oversampling
– true inter-sample peaks (ISP) limiting
– analog-style indication
– 2 different GUIs
Download Limiter 6 Vst Manual
Download Vst Plugins page:
"Molot": the compressor with character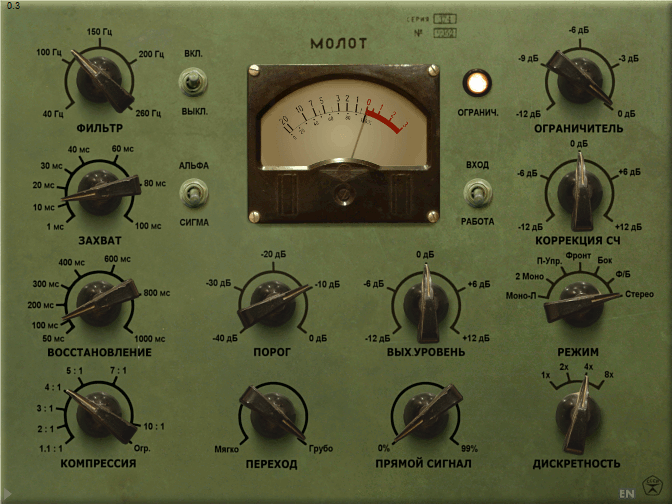 NOTE#1. Looking for transparent compressor? This not your choice. This compressor adds a lot of coloring to sound.
NOTE#2. Too complex? This compressor is not for beginners. It's pretty hard to tune it up but if you're able, you'll get THE SOUND!
NOTE#3. Scared with GUI?  GUI language can be switched. Also there's GUI-less version included.
NOTE#4. Too much CPU? Turn off oversampling.
NOTE#5. Too much distortion? First, match your levels to 0 dbVU = -18 dBFS. Next, saturation can be switched off. See the manual for details.
NOTE#6. Too noisy? Turn off the dithering. See the manual for details.
NOTE#7. Do you still want to use it? Proceed to downloads page, please.
Download Molot Compressor Manual
Download Vst Molot Plugins page:
CREDITS AND SOURCE:
http://vladgsound.wordpress.com/plugins/
About Vladishlav Goncharov:
"I work with a sound only as a hobby. I record and mix garage bands from time to time and I can't say I'm doing it like professional. Also I have very few digital signal processing (DSP) knowledge. But on the other hand I have professional programming skills and I can distinguish good or bad sounding either of plugins or hi-fi gear. The mixture of that all leads to very interesting things.
There're a lot of cool plugins (and gear). I don't think I should mimic them all just because they are already exist and they are already cool. The idea is to make something else".
UPSTEREO BY QUIKQUAK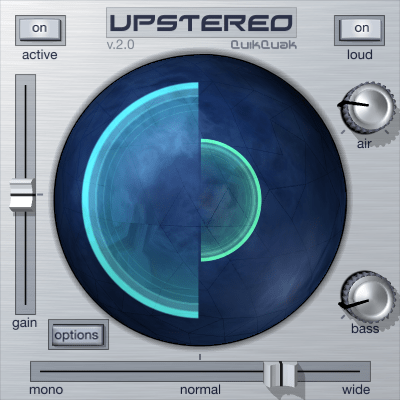 What is it?
UpStereo is a simple, useful tool – it makes your mixes bigger, in stereo width and loudness.

A FREE stereo enhancer. NEW 3D INTERFACE.
* Stereo width slider going from mono to wide, bringing the
stereo image out and towards the listener.
* Loudness control boost.
* Loudness overdrive option.
* Subtle Air & Bass boosters to lift and help the audio 'breath'.
* Movable 3D interface, with changable colours and light
positions.
* Very low CPU usage.
* FREE
More Information about Upstereo Vst plugin
Upstereo Vst plugin Download Link
CREDITS AND SOURCE:
http://www.quikquak.com/Prod_UpStereo.html
https://www.jonatanrosales.com/wp-content/uploads/2013/12/limiter6-en-21-e1388013320863.jpg
99
175
Jonatan Rosales
https://jonatanrosales.com/wp-content/uploads/2017/12/jrlogo18.png
Jonatan Rosales
2013-12-25 23:16:52
2017-12-28 23:50:06
3 Great Free Vst Au plugins you must have in a Home Studio