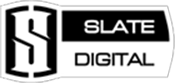 Revival by Slate Digital Freeware
Revival by Slate Digital Freeware
(Ilok 2 Key required)
-Analog Modeled Sonic Enhancer
-Musically Tuned by Ear Emulates Characteristics of Tubes, Transformers, and Tape
-Unlike Any Other Two Knob Processor You've Heard
Overview
Revival by Slate Digital Freeware is the product of years of research into what makes things sound 'better'. The Slate Digital Team analyzed what it was about classic analog gear that could turn tracks into audio masterpieces, and broke the process down into two knobs. That may sound a bit crazy, but wait till you hear Revival.
Revival borrows aspects of tubes, tape, transformers, and world class analog filters to create two processes. Shimmer adds depth, clarity, space, width, and air like you've never heard. Thickness adds warmth, punch, body, and fatness.
Revival can be used on individual tracks, such as to create air on a pop vocal or add fatness to drums, but is also amazing in mastering to bring out details in full mixes. And best of all, you can download the Virtual Mix Rack which includes Revival and the Mix Bundle (two analog modeled eqs and compressors), and Revival's license will never expire. That's right, Revival is FREE!
System Requirements
Dual Core Intel Processor, 8 GB RAM Recommended
Mac OS® X 10.7 or later
Intel Mac 32bit: RTAS, AAX
Intel Mac 32bit and 64bit: AAX, VST2, VST3, and AU
iLok2 Required
Dual Core Intel or AMD Processor, 8 GB RAM Recommended
Windows 7® (32/64 Bit) or later
Windows 32bit: RTAS, AAX
Windows 32bit and 64bit: AAX VST2, and VST3
iLok2 Required
Note: AAX 64-bit, Pro Tools 11 compatible
Download Revival by Slate Digital Freeware
*To Download it, you have to register with a verify email address,  your name and surname.
iLok2 Required 
*If you don't have the Ilok License Manager,  You can sign up and register for free a new account in Ilok.com, download the Ilok License Manager and add the product with serial number provided by email.
This post is also available in: Spanish
https://www.jonatanrosales.com/wp-content/uploads/2014/12/slate-digital-logo.png
83
175
Jonatan Rosales
https://jonatanrosales.com/wp-content/uploads/2017/12/jrlogo18.png
Jonatan Rosales
2014-12-01 01:08:39
2017-12-28 23:13:51
Revival by Slate Digital Freeware