HOW TO SETUP PROXY IN IOS 7
If you ever wondered if it is possible to connect your IOS device under a proxy, as you can do in a desktop computer, yes you can.
IS IT USEFUL?
Yes, specially while traveling or studying abroad. I for example use some services to watch tv online, that sometimes are geographically restricted, using a Proxy server alouds me to watch or use apps on my IOS as if I was in my country.
SETUP PROXY
GET A PROXY IP
In order to use your device under a proxy, you need an IP Address and a PORT number, from a server located in the country you want. If you search on google for "proxy" and the "name of the country" you are looking for, you should get hundreds of available options, just make sure that the servers listed have been updated recently.
IN YOUR IOS 7 DEVICE:
If you are in your Home screen go to:
SETTINGS > WIFI > If you pay attention, you will see that in the right side of "your wifi connection" (for example: home1345) beside the wifi icon there is an "i" click on it.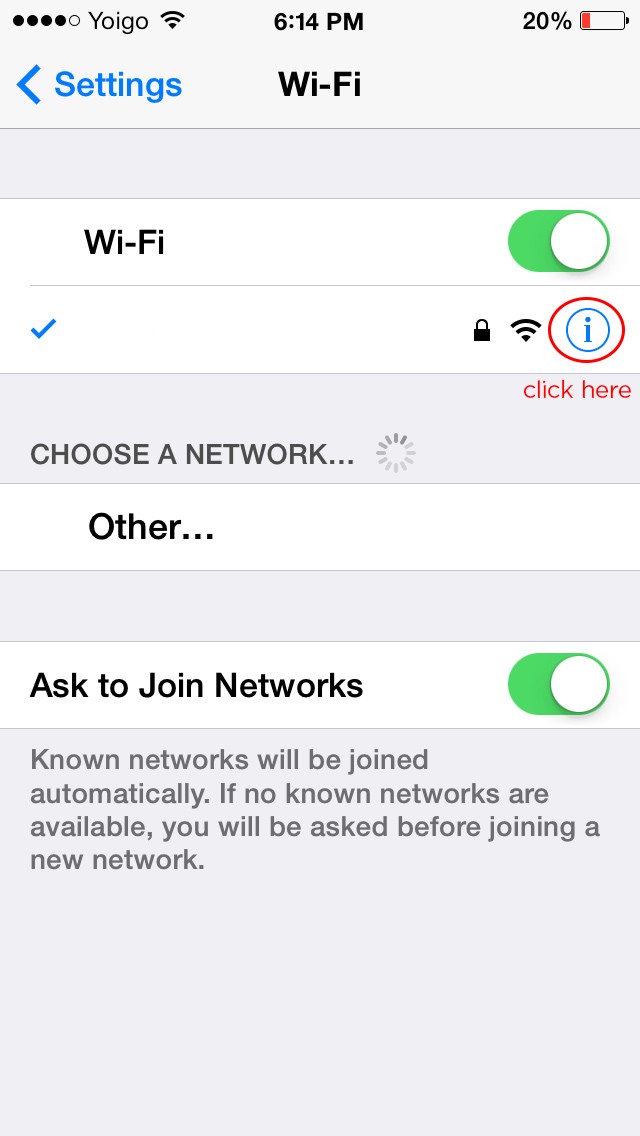 A menu is displayed with all the detail information of your actual connection, scroll down.
Now you should see "HTTP PROXY"
by default is set to "off", click in any of the alternative options, if you are going to set it up manually choose "manual".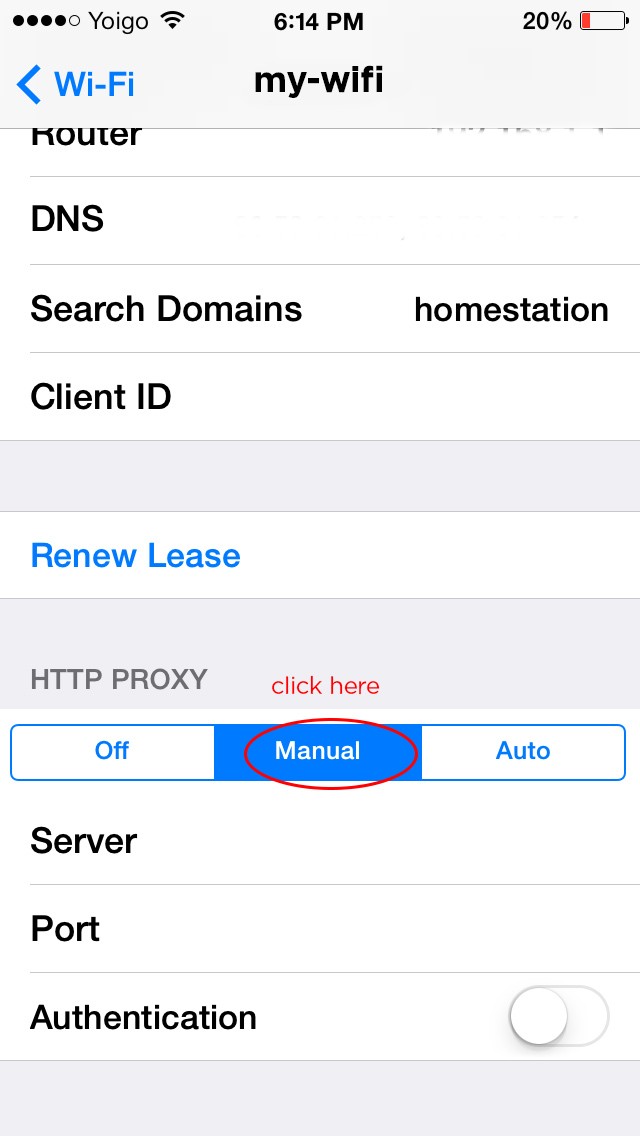 Click on "SERVER" to add the IP address you are going to use to connect to the server. Once is added click on "PORT" and add the port number (the numbers added in the image are just made up). Once you are done click on the left up corner "WI-FI" to go back to settings. Now you should be done :)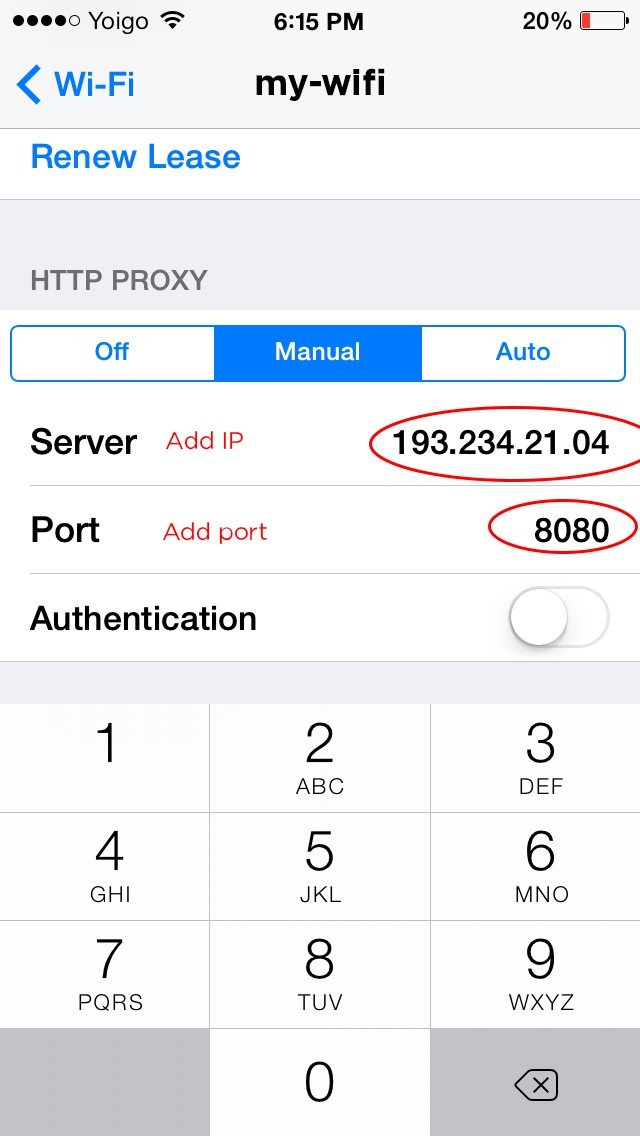 https://www.jonatanrosales.com/wp-content/uploads/2014/01/icon-ios7-e1389382512670.png
175
175
Jonatan Rosales
https://jonatanrosales.com/wp-content/uploads/2017/12/jrlogo18.png
Jonatan Rosales
2014-01-10 19:34:04
2017-12-28 23:42:41
How to Setup Proxy in IOS 7